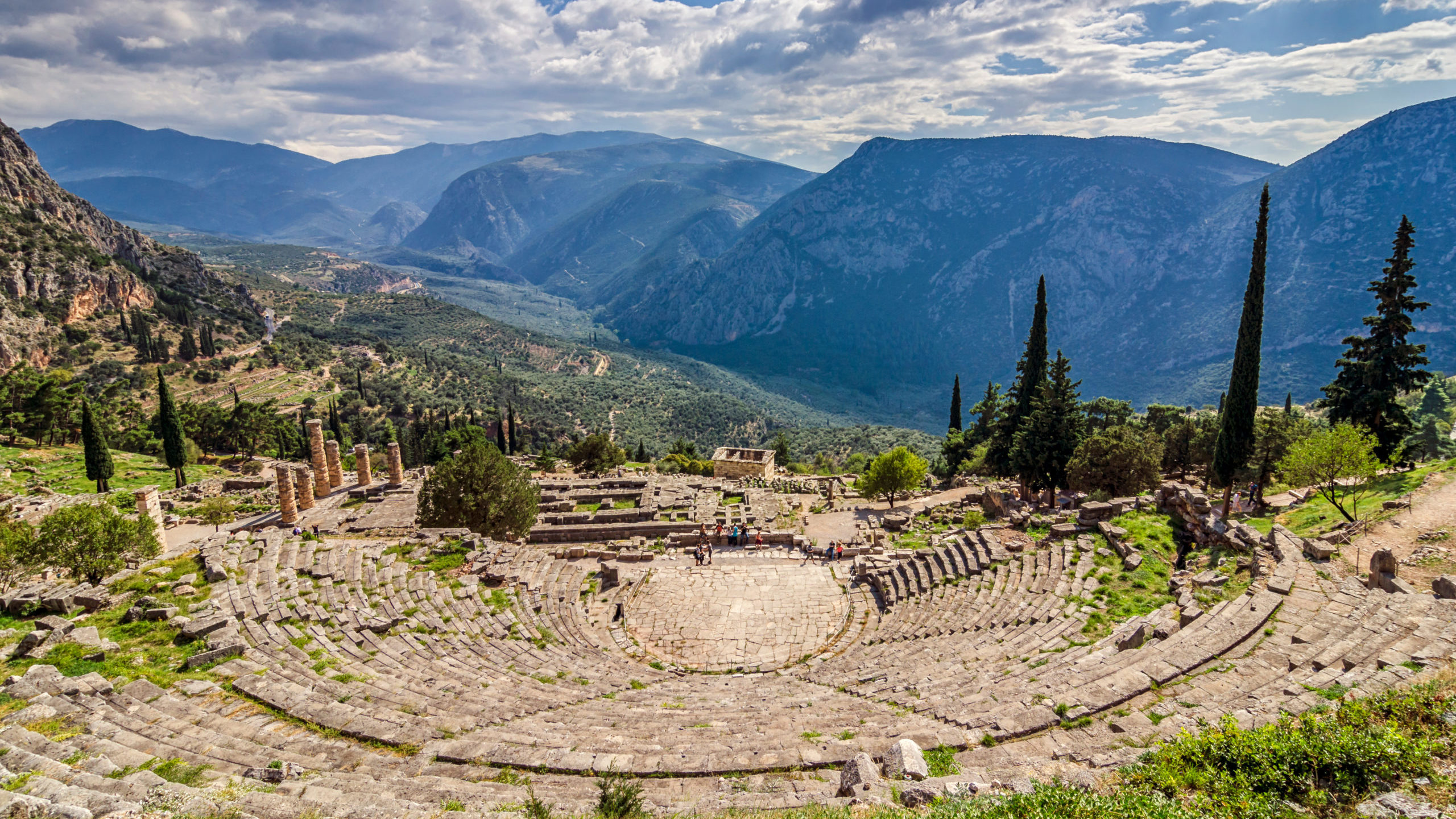 Are you planning a trip to Athens and looking for ways to explore the surrounding areas? Look no further than Hellenic Tours & Transfers! Our company offers a variety of Athens day trips that will take you to some of the most stunning and historic locations in Greece. In this blog post, we'll tell you all about our top day trips, including Delphi, Sounio, and Nafplio.


Day trip to Delphi from Athens
Delphi is one of our most popular day trips from Athens. This ancient city was once considered the center of the world, and it's easy to see why. The ruins of the Temple of Apollo and the Theater offer a glimpse into the city's past, while the stunning views of the surrounding mountains make for a breathtaking backdrop. Our Delphi day trip includes transportation in one of our comfortable black Mercedes Vito vans, as well as a guided tour of the site.


Day trip to Sounio from Athens
If you're looking for a day trip that combines history and natural beauty, Sounio is the perfect choice. Located at the southernmost point of the Attica peninsula, the Temple of Poseidon offers stunning views of the Aegean Sea. Our Sounio day trip also includes a stop at the nearby Lake Vouliagmeni, a natural thermal spa with healing waters.


Day trip to Nafplio from Athens
For those who want to experience the charm of a Greek village, our Nafplio day trip is not to be missed. This picturesque town is located on the eastern coast of the Peloponnese peninsula and is known for its Venetian architecture and scenic harbor. Our Nafplio day trip includes a visit to the Palamidi Fortress, which offers panoramic views of the town and the surrounding sea.


Day trips to many more…!
In addition to these day trips, Hellenic Tours & Transfers also offers excursions to other popular locations, such as the Corinth Canal, Mycenae, and Epidaurus. All of our day trips include transportation in one of our black Mercedes Vito vans, as well as a knowledgeable and friendly guide who will make sure you get the most out of your experience.
Don't waste your time trying to plan and navigate your own day trips from Athens. Let Hellenic Tours & Transfers take care of all the details so you can sit back, relax, and enjoy the sights. Book your Athens day trip today, or reach out via our contact form for a fully customized itinerary. Most importantly, get ready for an unforgettable adventure!