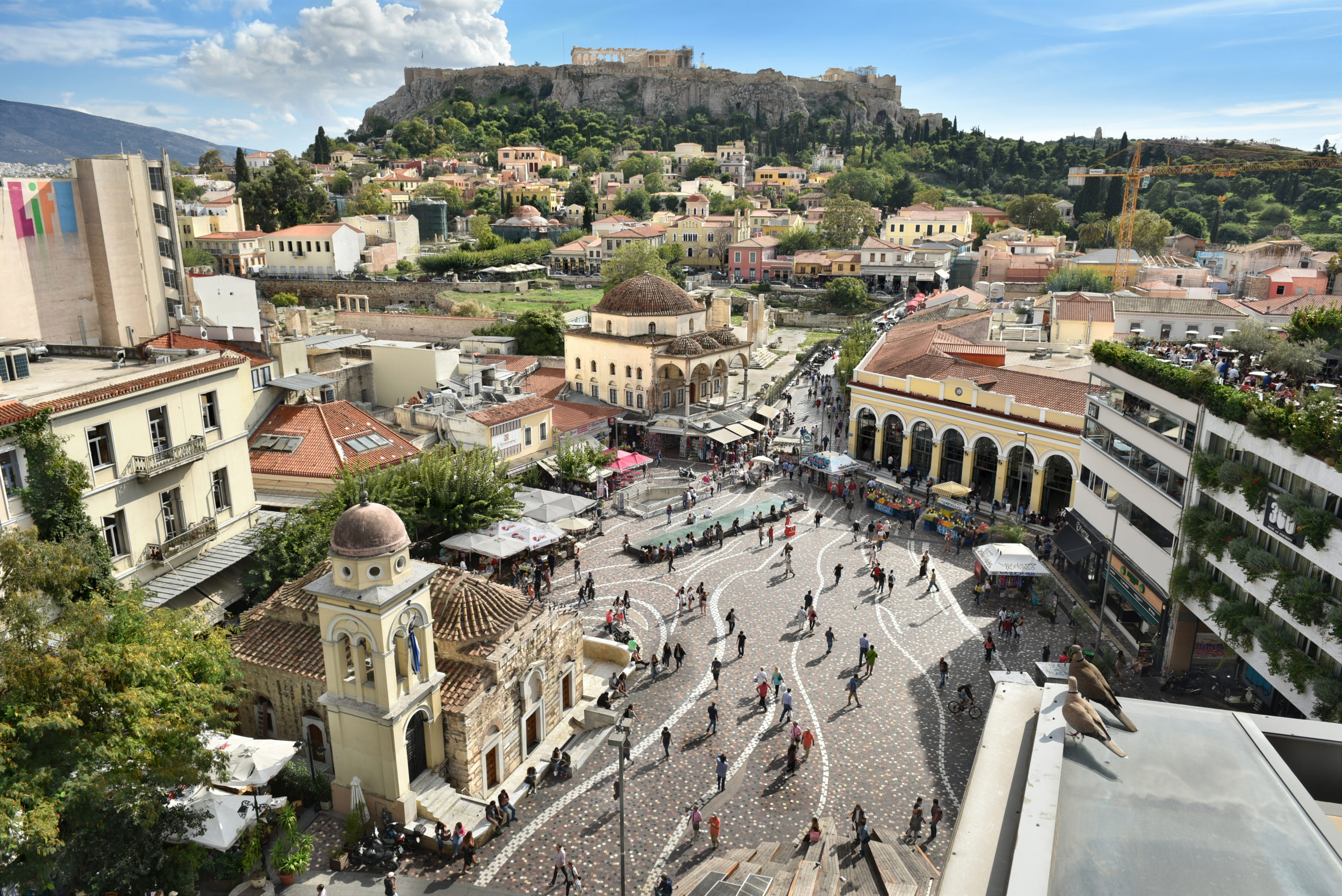 Welcome to the exciting world of Athens guided walking tours in partnership between Hellenic Tours & Transfers and Eureka Athens. Our expertly managed private transfers align perfectly with Eureka Athens' range of dynamic, cultural experiences. We ensure you won't miss a beat of what Athens has to offer.
Athens Guided Walking Tours: A Feast for Food Lovers
Discover the delightful flavors of Greece on our culinary walking tours. Navigate the vibrant local food scene on Eureka Athens' "Eat like an Athenian food tour." Taste traditional Greek cuisine, sample vegan delights, or indulge in the "Bizarre food tour of Athens." Our experienced drivers guarantee a smooth and timely transfer to every gastronomic hotspot.
Athens Sightseeing: A Journey through History
Eureka Athens's guided walking tours are gateways into the city's rich history. Witness the iconic Acropolis bathed in the glow of sunset or join the "Best of Athens walking tour." Learn about the fascinating myths of the city with the "Athens Mythology tour" or walk the paths of history with the "Ottoman heritage of Athens walking tour." Our service ensures comfortable, stress-free transfers to and from each historic site.
Diverse City Tours: Experiencing Athens Beyond Monuments
Eureka Athens offers diverse city tours, including the "Shop til' you drop tour" and the captivating "Athens Street Art tour." For the adventurous, explore the hidden gems of Athens with the "Exarcheia walking tour – The other side of Athens." Hellenic Tours & Transfers, with our fleet of luxury Mercedes Vito vans, provide punctual and reliable transfers to each destination.
Family Friendly Athens: Creating Memories Together
With Athens guided walking tours tailored for families, enjoy the "Athens family tour" or the delightful "Athens family tour by the seaside." Hellenic Tours & Transfers can accommodate the special needs of family transfers, ensuring safety and comfort for your loved ones.
Unique Day Trips from Athens: Unveiling Greece's Hidden Charms
Experience the "Olive harvesting day tour from Athens" or savor the "Great Nemea wine route" tour. We take you beyond the city's boundaries and beyond, providing seamless transfers for Eureka Athens' day trips.
Hellenic Tours & Transfers: Experience Greek Hospitality
At Hellenic Tours & Transfers, our commitment to Greek hospitality is unparalleled. Our professional drivers not only ensure timely arrivals but also enhance your Athens guided walking tours with their local insights. We strive to offer best-in-class service, making your Athens experience unforgettable.
Experience Athens guided walking tours with Eureka Athens and Hellenic Tours & Transfers. With us, every journey becomes an unforgettable part of your Greek adventure. Feel free to contact us to request a walking tour and transfer right away!