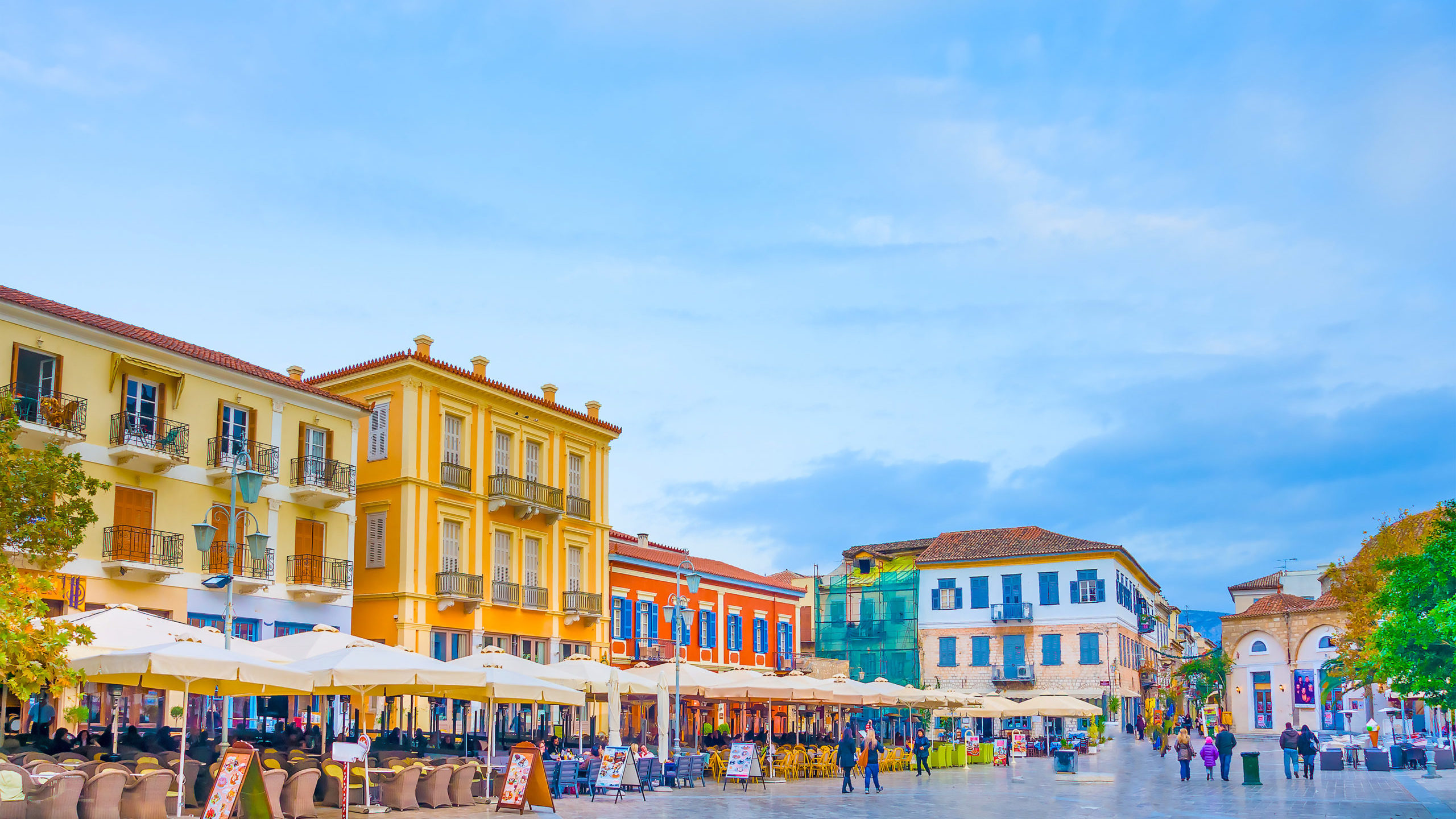 Athens Day Trips
Athens, the historical capital of Greece, is a popular tourist destination with a rich cultural heritage, stunning architecture, and beautiful surroundings. At Hellenic Tours & Transfers, we offer the best day trip tours from Athens to explore the city and its surroundings.
Sounio Day Trip
Our Sounio day trip is a must-see for all visitors to Athens. You will visit the Temple of Poseidon, a beautiful ancient temple located on a rocky hill overlooking the sea. The view is breathtaking, and the sunset is unforgettable.
Nafplio, Epidaurus and Mycenae Day Trip
Explore the picturesque town of Nafplio, the first capital of Greece, with its charming cobblestone streets, traditional houses, and lively port. Also, discover the legendary city of Mycenae, the center of the Mycenaean civilization and the inspiration for the works of Homer. Our day trip also includes a visit to the ancient theater of Epidaurus, a UNESCO World Heritage Site known for its exceptional acoustics.
Delphi, Galaxidi and Arachova Day Trip
Visit the ancient oracle of Delphi, a UNESCO World Heritage Site, and explore its impressive ruins and museum. Our day trip also includes a visit to the charming coastal town of Galaxidi, with its beautiful harbor, traditional houses, and lively atmosphere. It also includes a stop in the beautiful mountain town of Arachova, famous for its traditional architecture and delicious local food.
Athens In-City Day Trips / Sightseeing
Explore the city of Athens with our in-city sightseeing tour. Our expert guides will take you to the most famous landmarks, including the Acropolis, the Parthenon, and the Temple of Olympian Zeus. You will also have the opportunity to visit the famous Plaka neighborhood, the ancient Agora, and the modern Athenian market.
At Hellenic Tours & Transfers, we offer the best in class service, ensuring that you will have an unforgettable day trip experience. Our team of professional drivers and expert guides are knowledgeable, friendly, and passionate about showing you the best of Athens. We pride ourselves on our timeliness, ensuring that you will never be late for your tour, and our Greek hospitality, making you feel like a valued guest in our country.
In conclusion, whether you want to explore the history, culture, and natural beauty of Athens and its surroundings, or simply enjoy a relaxing day trip, Hellenic Tours & Transfers has the perfect tour for you. Book your Athens day trip today and experience the best that Greece has to offer! Also, feel free to reach out direct to us for any custom or tailor-made day trips.